Now these aren't really rural appliances anymore but they were until a few weeks ago. They were purchased by TEM Central for the Hazard Mitigation Unit.  The quick version of the story is they are a branch of QFRS but are run as a private company to make a profit. One contract which they have won is to do the burns at shoalwater bay training area. I was lucky enough to be on the burn team for the last 3 weeks. Now I'm getting a bit off topic here so here are the pictures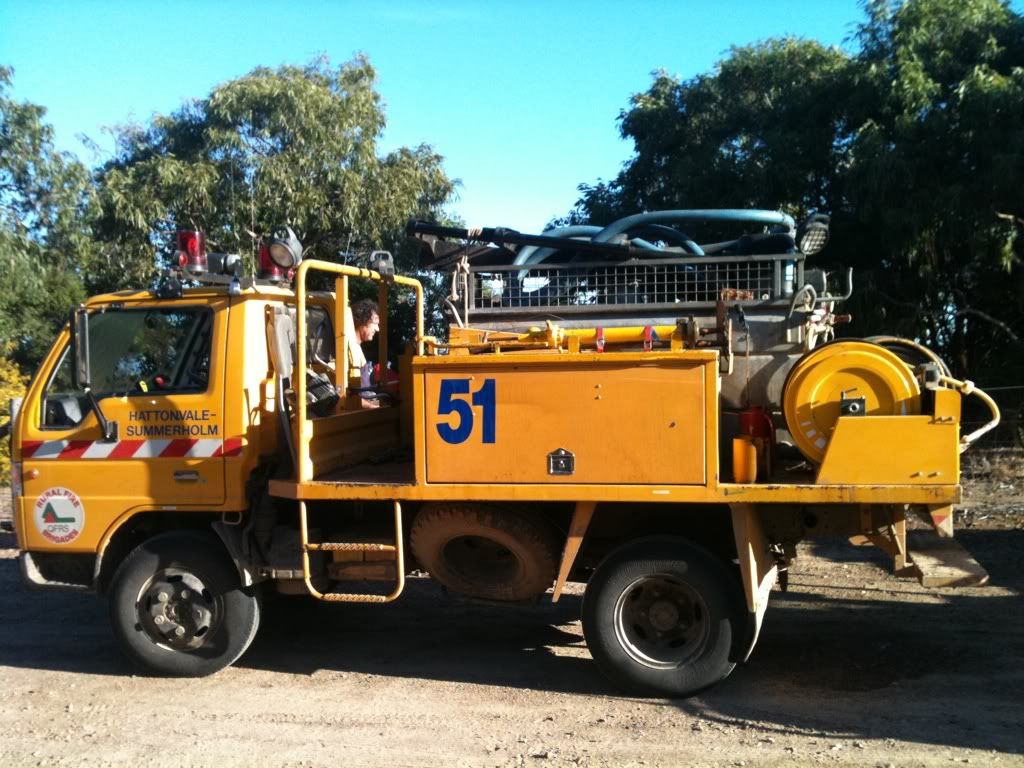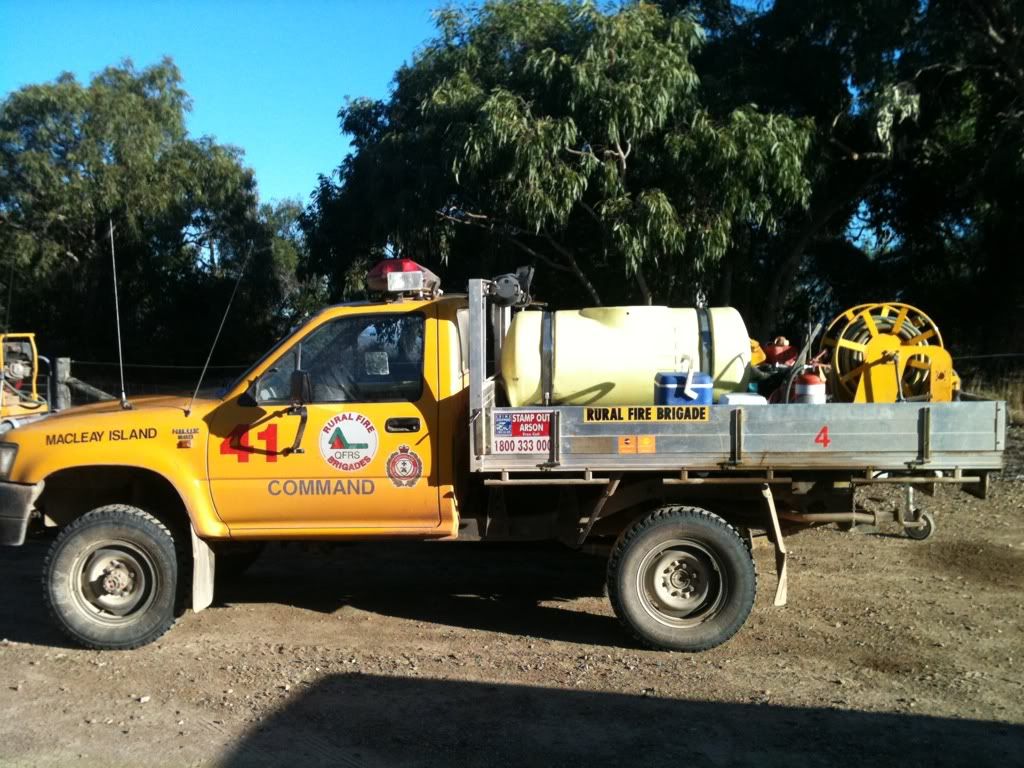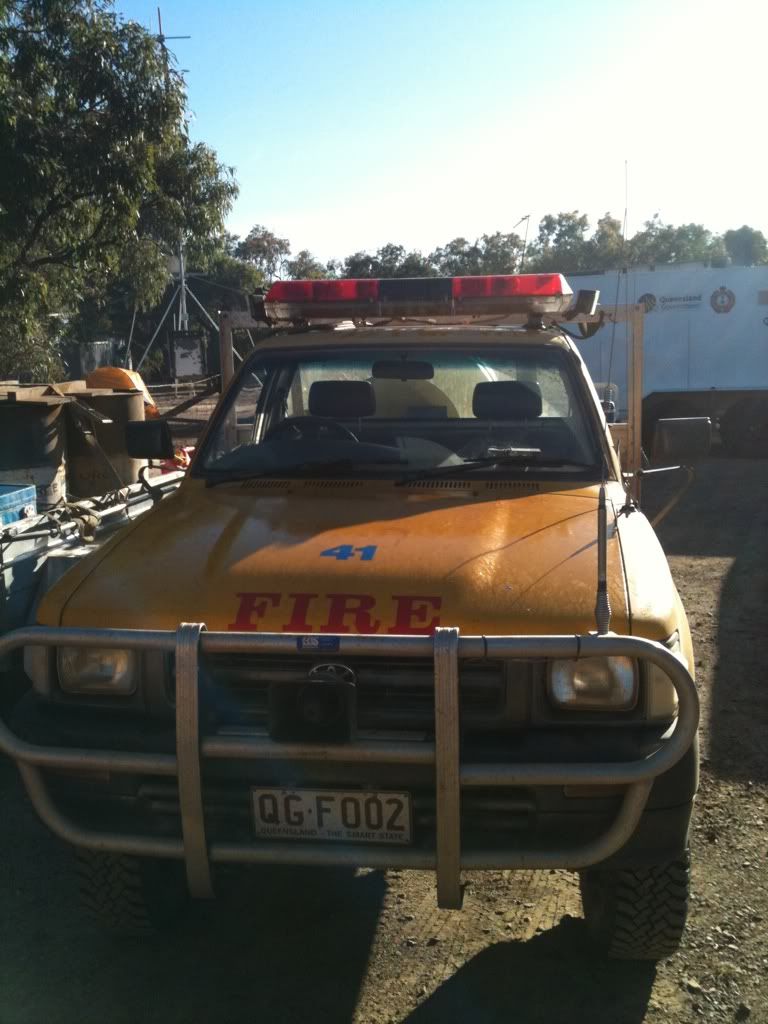 This trailer holds all the food, fold up chairs and stretchers, cooking gear chain saws, blowers, brush cutters, and a polaris quad.
There is also a fuel trailer which carries 410L of drip torch fuel, 410L Diesel, 60L of petrol and 40L of 2 Stoke fuel.
On the last trip we had 234 Yanky, and 1 hilux 41 and 2 mazda 51s. The TEM Central fleet will also be receiving a Canter 51 and a Mitsubishi 61 in the next few weeks.
Once they are given their designated call signs and new livery (they will remain yellow), I will post them in their own thread with callsign and fleet details.